MOST CHRISTIANS are familiar with the parable of the Good Samaritan that is recorded in Luke chapter 10. It is the story of a man who was robbed and left for dead on the side of a road. Both a priest and a Levite saw the man lying in the ditch. Both pretended not to see him. They left him battered, bruised, and bleeding on the side of the road.
A Samaritan saw the beaten man and had compassion on him. In Jesus' day, Samaritans and Jews did not get along. But when this Samaritan saw the wounded man, he didn't see a despised Jew. He saw a hurting human being.
The Samaritan immediately cleansed and bandaged the man's wounds. After giving first aid to the man, the Samaritan could have sent him on his way. But he didn't stop there. He put the injured man on his donkey and took him to a place of lodging. He made sure the Jewish man had food to eat and a warm and safe place to recuperate.
The Samaritan was willing to use his own money for someone he was by custom not supposed to like. He looked beyond prejudice and helped a hurting man.
Love Conquers All
In Luke 10:37 (NKJV), Jesus commanded us to "go and do likewise." While preaching to a multitude, Jesus told the people, "Love your enemies, do good to them which hate you, Bless them that curse you, and pray for them which despitefully use you" (Luke 6:27–28).
Notice how Jesus used the word "despitefully" in verse 28. He was not talking about people who "accidentally" hurt or use you. Jesus was talking about people who carefully plot against you to cause you harm. It's easy to be kind and love people who are nice to you. Even sinners do this. But what should set Christians apart from others is that we love people who purposefully hurt us. Just before Jesus went to the cross, He gave His disciples a new command to follow.
JOHN 13:34–35 (NIV)
34 Love one another. As I have loved you, so you must love one another.
35 By this everyone will know that you are my disciples, if you love one another.
It might seem hard to imagine that Jesus would tell believers to love the unlovable and do good to those who would hurt them. How could our Lord and Savior command us to reach out to people who would purposefully try to harm us? Jesus could tell us to love the unlovable because He loved the unlovable. He could tell us to do good to those who hurt us, because He reached out and did good to those who tried to harm Him.
The Samaritan was willing to use his own money for someone he was by custom not supposed to like. He looked beyond prejudice and helped a hurting man.Craig W. Hagin
ACTS 10:38
38 How God anointed Jesus of Nazareth with the Holy Ghost and with power: who went about doing good, and healing all that were oppressed of the devil; for God was with him.
Matthew 9:36 says that Jesus was "moved with compassion" when He saw the multitudes. When Jesus was on the earth, He did good to all humanity. He went about healing all who were oppressed of the devil. Jesus' goal was to help all hurting people.
What 'Good' Are You Doing?
Unfortunately, there are those who are like the priest and Levite in the Good Samaritan story. They pass by the needy people around them. I believe it's not that they don't want to help, but they're just too busy. Many Christians "walk by" opportunities to minister every day. Sometimes they don't notice hurting people because they're too busy praying that God will help them and their own families!
We need to understand that we are here to touch the world. It doesn't matter if the people we touch are Christians or non-Christians. Everyone needs a word of encouragement or a helping hand at one time or another.
There is more to being a laborer than just telling people about Jesus and getting them saved. That is very important, but we should first help others. When you first show people the love of God in helpful and practical ways, getting them saved is much easier to do.
Take a moment to examine your life. Are you doing good to the people around you? Are you touching a hurting world? Or are you walking by the hurting people around you who need help?
It's not enough to see a need and pray that God will send laborers to fill the need. Realize that you are the laborer God wants to use. Take time each day to touch the people around you. As you become less focused on yourself, you will see plenty of opportunities to minister to others. So instead of walking by the lost and hurting, allow the compassion, love, and power of God to flow through you to rescue those in need.
---
---
---
Christian 'Superheroes'
There's a fascination today with superheroes. Cinemas regularly show superhero movies. These fictional characters have unique abilities. They rely on some kind of power to help others.
As born-again, Spirit-filled believers, we can help those who are around us because we have in us power beyond our own ability. The Greater One lives in us. "The Spirit of God, who raised Jesus from the dead, lives in you" (Rom. 8:11 NLT).
Through the Holy Spirit, we have everything we need to be a superhero and help others. He is our Comforter, Advocate, Intercessor, Counselor, Strengthener, and Standby.
One way to tap in to what's inside of us is to remember who we are in Christ and what we have in Him. When we act on the Word in faith, nothing can stop us. We can overcome all things through Christ (Rom. 8:37).
Superhero characters in movies or comic books are always ready to help when they see people in need. Likewise, when we see people who are struggling, hurting, and needing help, we can come to their rescue through the power of the Holy Spirit. Even if we can't talk with them, we can pray for them.
The next time you see someone in need, be like the Good Samaritan and help. The Holy Spirit will give you the words to say and show you what to do. It's His power and ability that does the work. He just needs a vessel to flow through.
TAKE ACTION
Be like the Good Samaritan story and "go and do likewise" to the people God brings across your path.
Author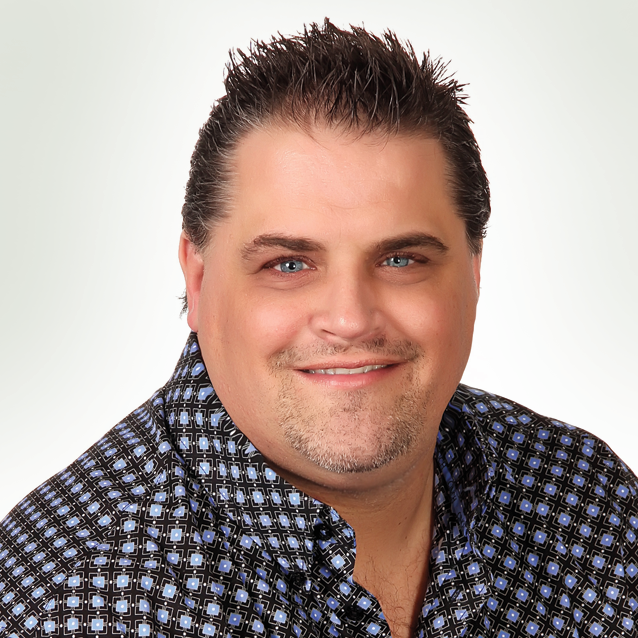 ---
Craig W. Hagin
Craig W. Hagin