Save the date for July 25-30, 2021!
---
Kenneth Hagin Ministries'
Campmeeting is power-packed Praise, Motivating Messages, and more!
---
Register Here
Campmeeting starts Sunday night at 6:00 PM. Services continue Monday through Friday (10:00 AM, 2:30 PM, and 7:30 PM).
Youth have their own services as well.
Our very first Campmeeting took place in 1973. Today, from all across the globe, hundreds of people continue to come together on the Rhema USA campus to get built up on their faith. They leave strengthened and refreshed, ready to impact those around them.
Speakers
We can't wait to see you!
---
President of Kenneth Hagin Ministries and Pastor of Rhema Bible Church in Broken Arrow, Oklahoma, has ministered for over 60 years. He has organized Rhema Bible Training Colleges around the world, hosts the annual a Call to Arms® Men's Conference and, with his wife, Lynette, hosts the Rhema Praise television program and the Rhema for Today radio program. They also conduct Living Faith Crusades, spreading the message of faith and healing.
Serves as the Director of Rhema Bible Training College and General Manager of Kenneth Hagin Ministries and assists her husband, Kenneth W. Hagin, in pastoring Rhema Bible Church. Lynette hosts her annual Kindle the Flame® Women's Conference and with her husband hosts the Rhema Praise television program and the Rhema for Today radio broadcast. They also conduct Living Faith Crusades.
Reaches today's generation with a fresh, practical approach to sharing biblical principles. He teaches extensively on faith and ministers with a strong healing anointing. Craig serves as an associate pastor of Rhema Bible Church and Chief Operating Officer for Kenneth Hagin Ministries. He is also an instructor at Rhema Bible Training College.
Serves as Executive Pastor as well as Family Ministries Pastor at Rhema Bible Church and an instructor at Rhema Bible Training College. She attends to the spiritual, social, and emotional needs of young people and empowers them to develop an authentic relationship with God. Denise is passionate about developing people and seeing growth in the local church.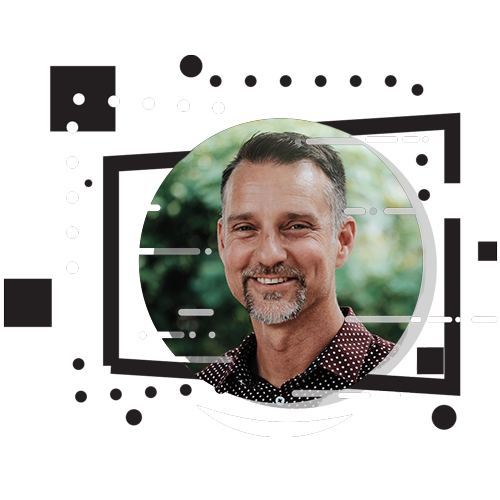 Pastor, author, speaker, Florida native, and lover of black coffee. He has a powerful gift to communicate scripture in a tangible and engaging way. He and his wife, Marci, are the founding and senior pastors of Anchor Faith Church in St. Augustine, Florida. Earl is a 2000 graduate of Rhema Bible Training College. He loves living in St. Augustine and spending time with his wife, children, and grandchildren.
Founding pastor of Christian Worship Center and founder of In Christ International Bible College in Alexandria, Louisiana. He travels throughout the world preaching the Gospel in revivals, seminars, and camp meetings. Rev. Hankins has authored a number of books and hosts a daily radio program, Taking Your Place in Christ.
Pastors New Life Church in Huntington, West Virginia. Since he founded the church in 1985, it has grown to over 800 families. God has used Rev. Huffman tremendously in helping the Church understand who they are as the Body of Christ and how important it is to know where they stand according to the Word.
Founder and pastor of Word of Life Christian Center in Las Vegas, Nevada. The congregation has grown from five people to over 2,000 and continues to reach out to its community in many ways, including through The Word for Living, a weekly television program. Rev. Shearin is a dynamic preacher and teacher of God's Word.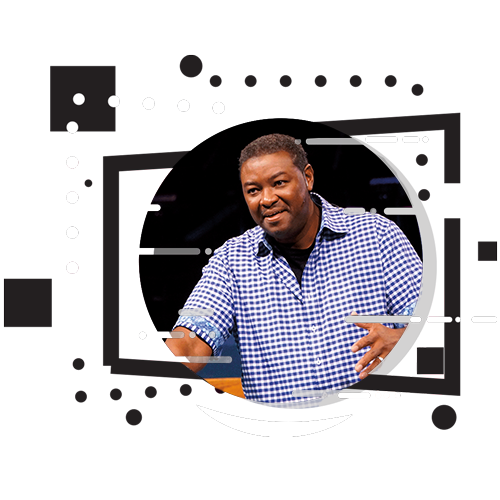 Associate pastor at Rhema Bible Church and an instructor at Rhema Bible Training College. Ask him what his passion is as a minister and he'll say, "I love to help people!" Nothing excites Rev. Ray more than preaching and teaching God's Word and seeing God transform people's lives!
Schedule
Check back soon!
---
---
6 p.m.  -  Kenneth W. Hagin
---
---
10 a.m.  -  Earl Glisson
2:30 p.m.  -  Lynette Hagin
7:30 p.m.  -  Craig W. Hagin
---
---
10 a.m.  -  Earl Glisson
2:30 p.m.  -  Bill Ray
7:30 p.m.  -  David Shearin
---
---
10 a.m.  -  Earl Glisson
2:30 p.m.  -  Mark Hankins
7:30 p.m.  -  Darrell Huffman
RBTC Informational Meeting
Following the Morning Service
RCA, Chapel
---
---
10 a.m.  -  David Shearin
2:30 p.m.  -  Darrell Huffman
7:30 p.m.  -  Kenneth W. Hagin
---
10 a.m.  -  David Shearin
2:30 p.m.  -  Craig W. Hagin
7:30 p.m.  -  Mark Hankins
---
---

Schedule
---
Mornings at 10:00 AM Service

1st—5th Grade

Evenings at 7:30 PM Service

Infants—5th Grade
Frequently Asked Questions
---