---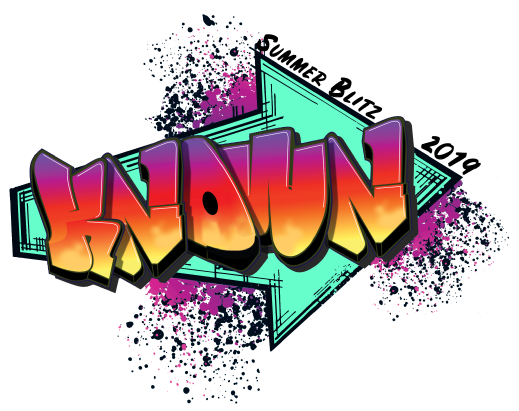 ---
FRIDAY, July 27
7:30 P.M.
On-campus
TICKETS: $20 (Includes dinner, snowcones, and games)
There will be food trucks, inflatables, bubble soccer, giant human hamster ball races, sand volleyball, basketball, and more! Be sure to bring some extra cash.
---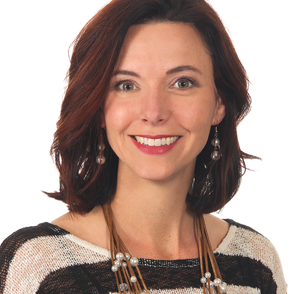 Denise Hagin Burns
Rhema Bible Church Executive & Family Minister's Pastor
Denise Hagin Burns serves as Executive Pastor as well as Family Ministries Pastor at Rhema Bible Church and an instructor at Rhema Bible Training College. She attends to the spiritual, social, and emotional needs of young people and empowers them to develop an authentic relationship with God. Denise is passionate about developing people and seeing growth in the local church.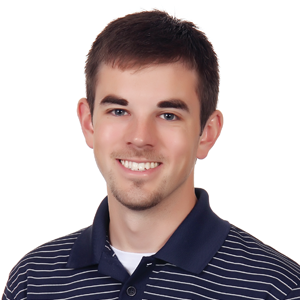 D.K. Hall
Rhema Bible Church Youth Pastor
D.K. joined the Rhema Bible Church staff in June of 2015. He is a graduate of Rhema Bible Training College and also holds a degree in political science from Tennessee Technological University. D.K. is a huge sports fan—particularly of Tennessee football. He and his wife, Emily, have been married for five years and are the proud new parents of a baby girl, Charlie Kate. D.K. and Emily love going to local coffee shops, traveling, hiking, and playing with their dog, Izzy.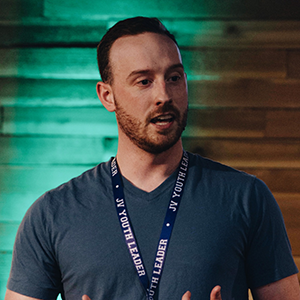 Chris Campbell
Guest Speaker
Chris Campbell is a 2010 graduate of Rhema Bible Training College. He has a passion for teaching youth who their Heavenly Father is and how much love He has for them. Chris shows them how to take the Father's love into the world to radically and forever change it. Originally from Louisiana, Chis and his wife, Brittany, relocated to Tulsa in 2016. They have two children, Ellie and Will. Chris loves spending time with his family and playing sports with friends.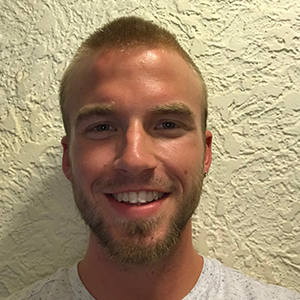 Brayden Blauw
Guest Speaker
Brayden Blauw currently lives in his hometown of Kalamazoo, Michigan. He is a 2014 graduate of Rhema's School of Pastoral Ministry and has spent five years serving in youth ministry. Brayden's passion is to disciple youth into a deeper relationship with God and help them represent Jesus in their everyday encounters.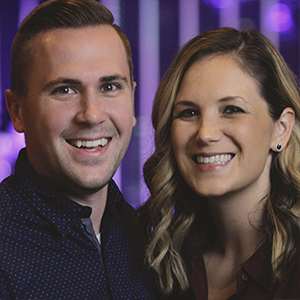 Mike and Katy Caple
Guest Speaker
Mike and Katy Caple are youth pastors at Cedar Point Church in Claremore, Oklahoma. They are graduates of Rhema Bible Training College's School of Pastoral Ministry. Mike and Katy met in college and have been married since 2013. They have one son, Kade. They desire to see students make their relationship with God a priority and follow His plan for their lives.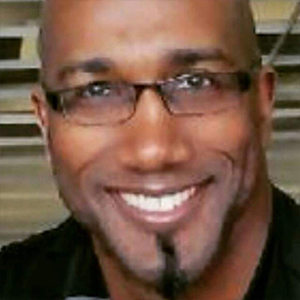 Smiley Elmore Jr.
Guest Speaker
Smiley Elmore Jr. is a personal trainer and an ordained minister of the Gospel. He holds a doctorate in Christian education. Smiley has traveled domestically and internationally doing amazing feats of strength with The Power Team and The Strength Team. He holds the current world record for "Most Weight Hammer-Curled in One Minute" (4,000 lbs.). He recently opened Smiley's Champion Fitness Studio in Tulsa, Oklahoma, to help children and adults realize the champions they were created to be. Smiley and his wife, Angela, have been married for 26 years and have four children.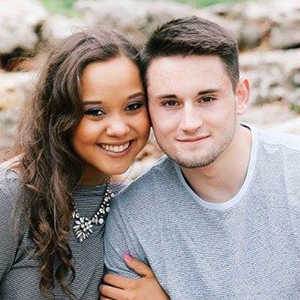 Zach and Ashley Morris
Guest Speaker
Zach and Ashley are 2016 graduates of Rhema Bible Training College. Growing up in small towns in Iowa, both were raised in the ministry and sensed the call of God on their lives as teenagers. Zach has a passion for discipleship and teaching God's Word in a relatable way to this generation. Ashley loves to write and teach young people how to authentically pursue God in this day and hour. The Morris' currently serve as youth directors at Fellowship Church in Oakland, Iowa. They have been married for two years and have one son, Nash Hudson.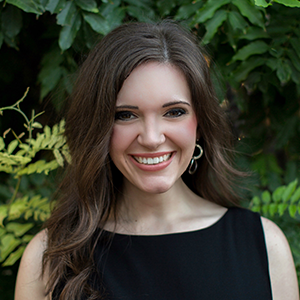 Kaira McKinnon
Guest Speaker
Kaira began serving in full-time ministry as a youth pastor at age 18 while completing her bachelor's degree in communications from Northern Kentucky University. In 2014 she moved to Tulsa, Oklahoma, to attend Rhema Bible Training College and graduated in 2016. Kaira currently works as the communications director for Jen Tringale Ministries and serves as one of the worship leaders for Rhema Bible Church and Rhema's Prayer and Healing School. Kaira's heart is to see this generation encounter the authentic power and presence of God.

Monday, July 22

10:00 a.m. — D.K. Hall
2:30 p.m. — Katy Caple
7:30 p.m. — Mike Caple

Tuesday, July 23

10:00 a.m. — Matt McCarty
2:30 p.m. — Smiley
7:30 p.m. — Jill Donovan

Wednesday, July 24

10:00 a.m. — Mia McCarty
2:30 p.m. — Obadiah Hagans
7:30 p.m. — Matt McCarty

Thursday, July 25

10:00 a.m. — Anthony Washington
2:30 p.m. — Chris Campbell
7:30 p.m. — Kaira McKinnon

Friday, July 26

10:00 a.m. — Rob Post
2:30 p.m. — Q&A w/ Multiple Speakers
7:30 p.m. — Blitz Bash